Product Catalog
Contact Us
Mobile:0086-13676577722
Tel:0086-577-61577722
Fax:0086-577-61577721
QQ:49765343
Email:OWEN@QILIPSU.COM
Skype:NBAKOBENO.1
Add:Floor 5,Building 5,Headquarter Economy Garden,Binhai New Dirstrict Chengdong Street, Yueqing Whatsaap: 86-13676577722 Wechat: 86-13676577722
Name:
LRS-350-12 12V 29A 350W LRS POWER SUPPLY
Output Power
350W
Output Voltage
12V
Output AMP
29A
AC Input Voltage range
90~132VAC/180~264VAC(selected by switch) ,240~373VDC
Warranty
Lifetime Warranty
Certificate
CE LVD EMC ROHS
Protection
OVER LOAD,OVER VOLTAGE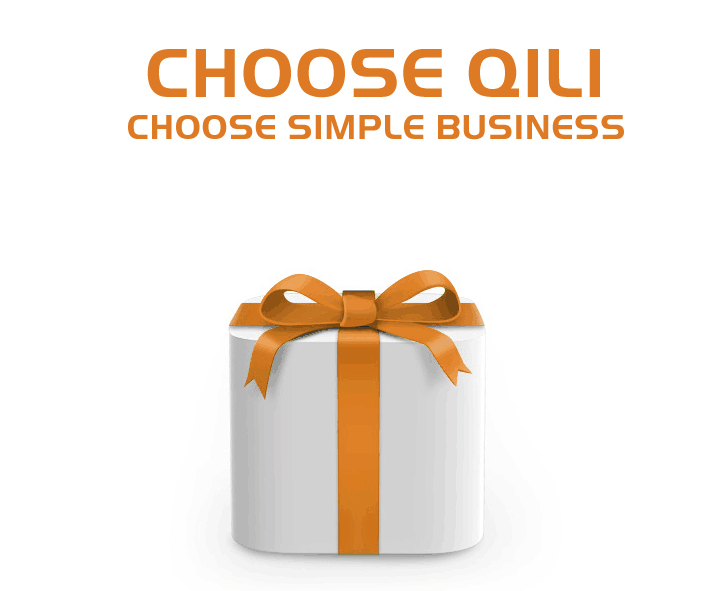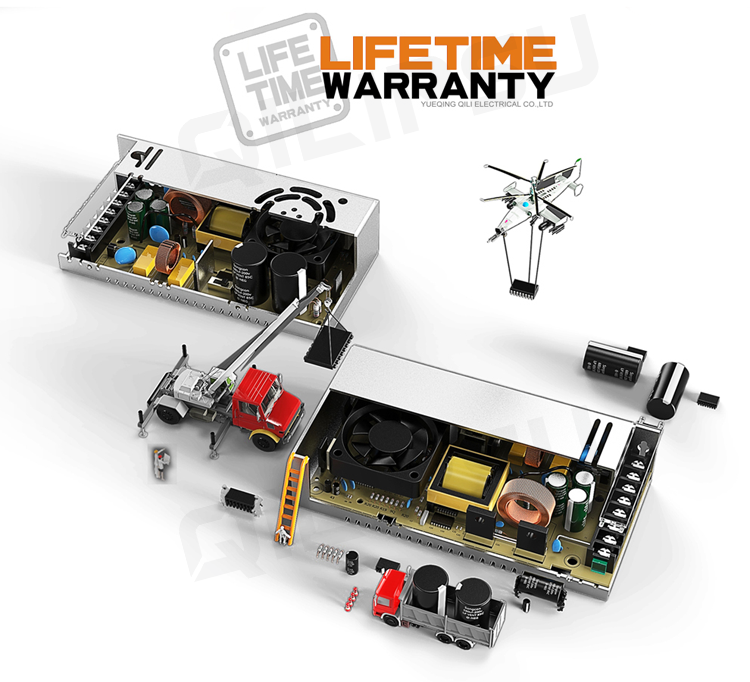 LIFETIME WARRANTY LRS series CCTV switching power supply
350W 12V 29A SMPS ac to dc LED power supply
MODEL
LRS-350-5
LRS-350-12
LRS-350-24
OUTPUT
DC VOLTAGE
5V
12V
24V
RATED CURRENT
60A
29A
14.6A
CURRENT RANGE
0-60A
0~29A
0~14.6A
RATED POWER
300W
348W
350.4W
RIPPLE & NOISE
150mVp-p
150mVp-p
150mVp-p
DC VOLTAGE ADJ. RANGE
±10%
±10%
±10%
VOLTAGE TOLERANCE
±3%
±2%
±1%
LINE REGULATION
±0.5%
±0.5%
±0.5%
LOAD REGULATION
±2%
±1%
±0.5%
SETUP, RISE, HOLD TIME
800ms,50ms,16ms/230VAC(full load)
INPUT
VOLTAGE RANGE
90~132VAC/180~264VAC(selected by switch) ,240~373VDC( Withstand 300VAC surge input for 5 second)
FREQUENCY RANGE
47~63Hz
AC CURRENT
6.8A/115VAC 3.4A/230VAC
EFFICIENCY
83%
85%
88%
INRUSH CURRENT
Cold start55A/230VAC
LEAKAGE CURRENT
<2mA/240VAC
PROTECTION
OVER LOAD
Rated output power110%~140% Start overload protection
Protection type:hiccup mode,auto-recovery after fault condition is removed
OVER VOLTAGE
Rated output power115%~135% Start over voltage protection
Protection type:cut off the output,auto-recovery after fault condition is removed
OVER TEMPERATURE
100℃±10℃(RTH3 detect beside magnetic core)
Protection type:cut off the output,auto-recovery after the temperature become normal
ENVIRONMENT
WORKING TEMPERATURE
-25℃~+70℃(Please refer to"derating curve")
WORKING HUMIDITY
20%~90%RH Non-condensing
STORAGE TEMP, HUMIDITY
-40℃~+85℃;10%~95%RH Non-condensing
WITHSTAND VIBRATION
10~500Hz,3G 10min./1Cycle,Period for 60min,Each axes
SAFETY
WITHSTAND VOLTAGE
I/P-O/P:3KVAC I/P-FG:2KVAC O/P-FG:1.25KVAC
ISOLATION RESISTANCE
I/P-O/P, I/P-FG, O/P-FG:100M Ohms/500VDC/25℃/70%RH
FIT STANDARD
SAFETY STANDARD
Compliance to UL60950-1,TUV EN60950-1,GB4973
EMC STANDARD
Compliance to EN55022(CISPR22)Class B,GB9254 Class B,EN55014,EN61000-3-2,3
EMC IMMUNITY
Compliance to EN61000-4-2,3,4,5,6,8,11, EN55024,EN61000-6-1
OTHERS
DIMENSION
215*115*30(L*W*H)
WEIGHT
0.76kg
MTBF
≥295K hrs min. MIL-HDBK-217F(25℃)
NOTE
1. All parameters NOT specially mentioned are measured at 230VAC input, rated load and 25℃ of ambient temperature.
2. Ripple & noise are measured at 20MHz of bandwidth by using a 12" twisted pair-wire terminated with a 0.1uf & 47uf parallel capacitor.
3. Tolerance : includes set up tolerance, line regulation and load regulation.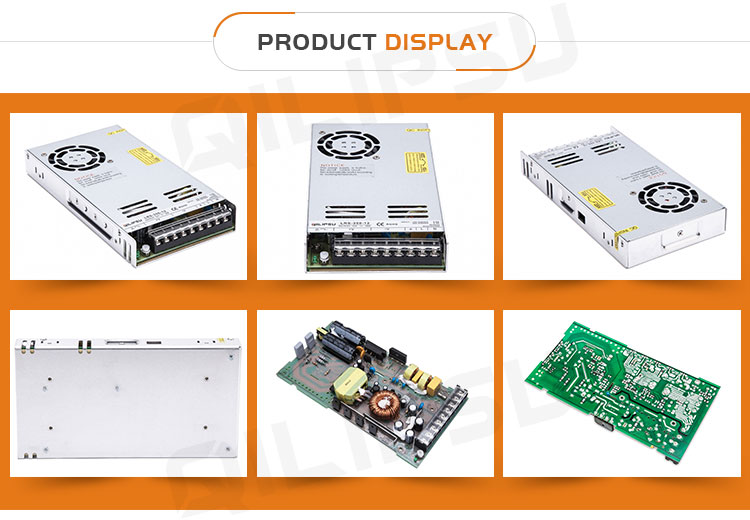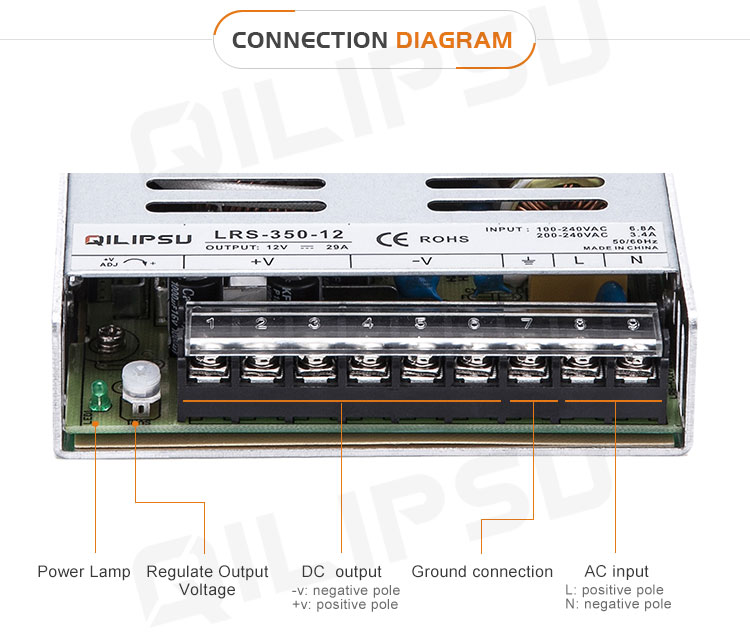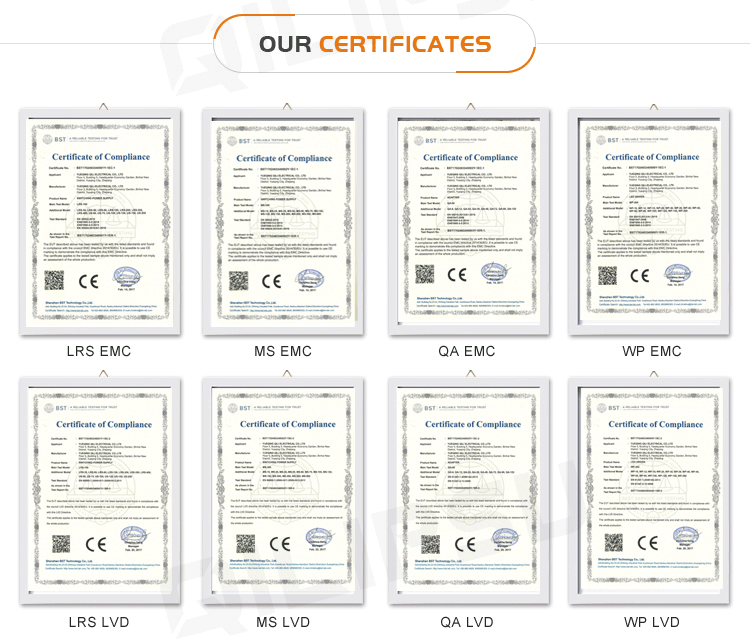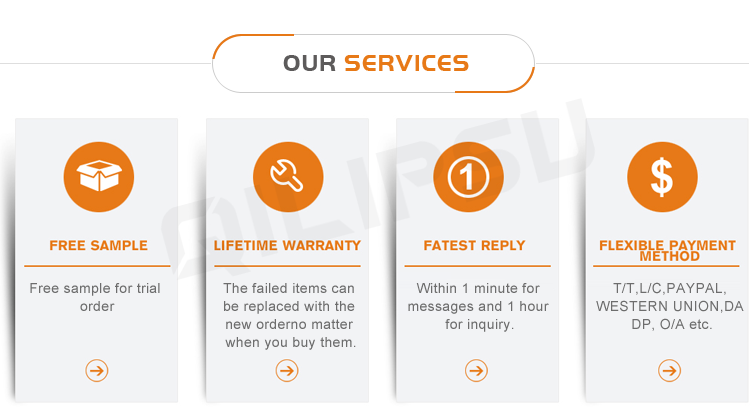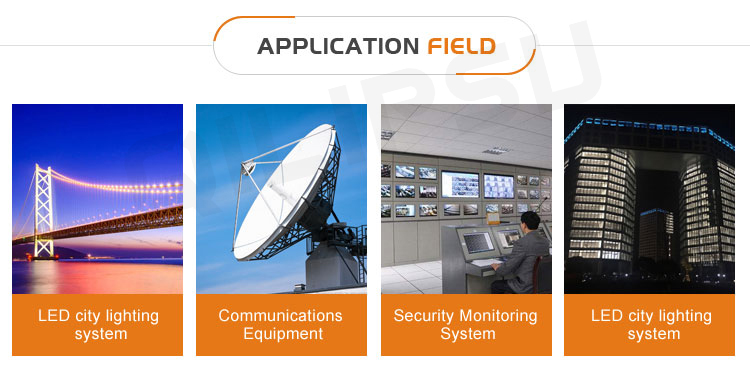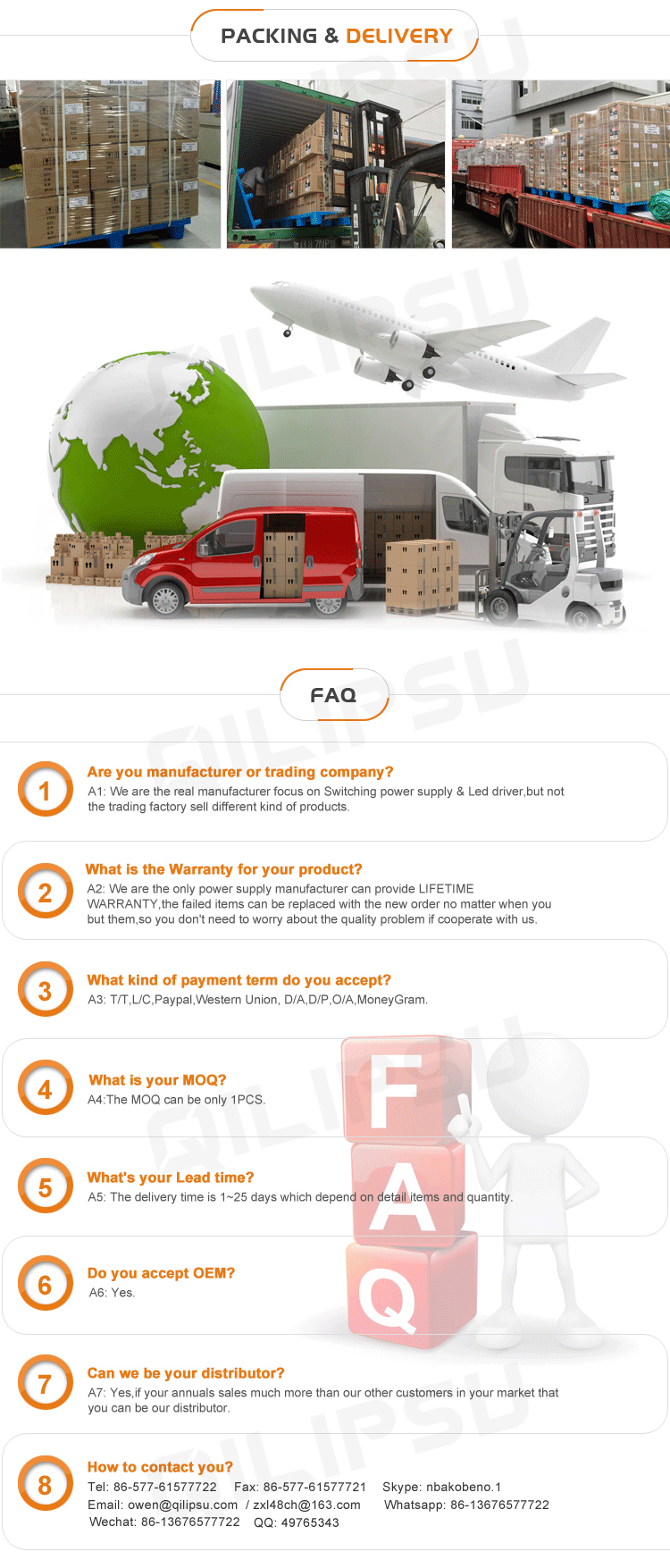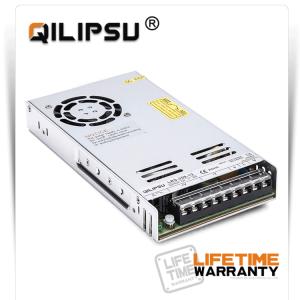 LRS-350-5 5V 60A 350W ...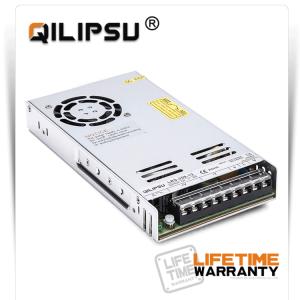 LRS-350-24 24V 14.6A 350...