Product Catalog
Contact Us
Mobile:0086-13676577722
Tel:0086-577-61577722
Fax:0086-577-61577721
QQ:49765343
Email:OWEN@QILIPSU.COM
Skype:NBAKOBENO.1
Add:Floor 5,Building 5,Headquarter Economy Garden,Binhai New Dirstrict Chengdong Street, Yueqing Whatsaap: 86-13676577722 Wechat: 86-13676577722
Name:
LRS-100-12 12V 8.5A 100W LRS POWER SUPPLY
Output Power
100W
Output Voltage
12V
Output AMP
8.5A
AC Input Voltage range
100~240VAC ,127~373VDC
Warranty
Lifetime Warranty
Certificate
CE LVD EMC ROHS
Protection
OVER LOAD,OVER VOLTAGE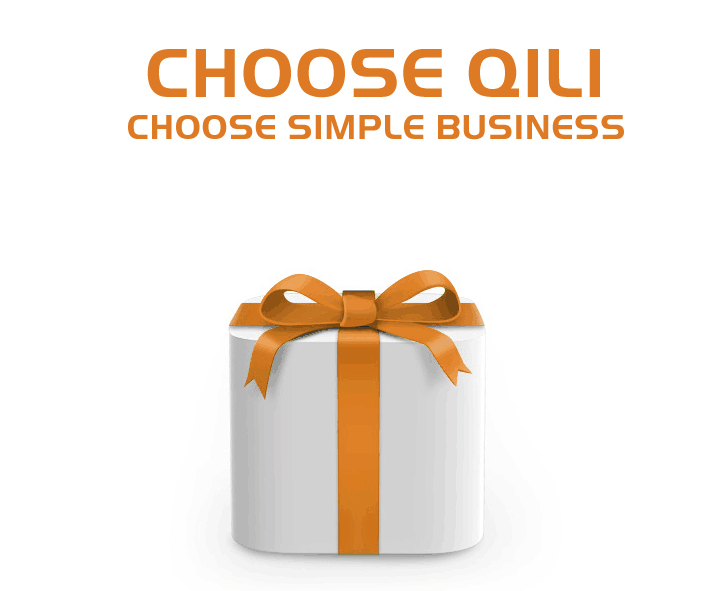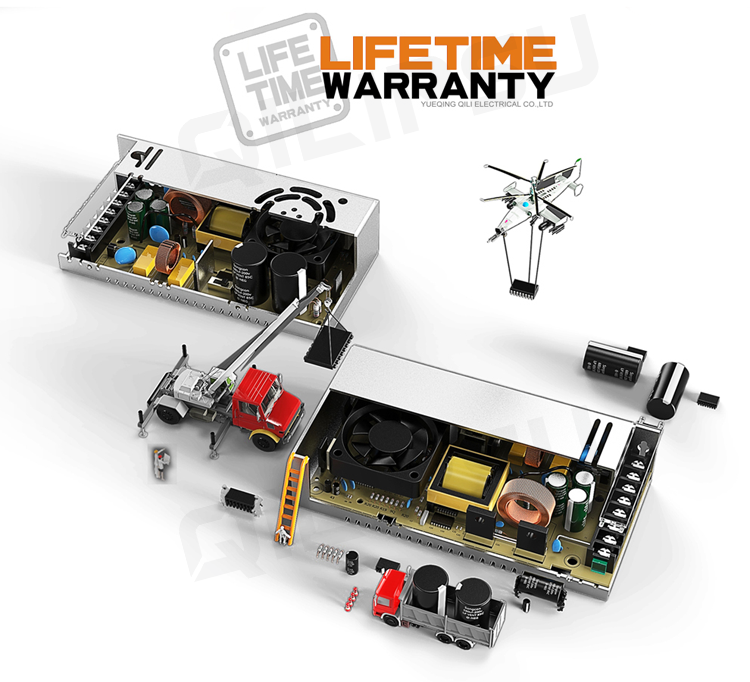 LIFETIME WARRANTY LRS series switching power supply
100W 12V 8.5A SMPS LED power supply
MODEL
LRS-100-5
LRS-100-12
LRS-100-24
OUTPUT
DC VOLTAGE
5V
12V
24V
RATED CURRENT
18A
8.5A
4.5A
CURRENT RANGE
0-18A
0~8.5A
0~4.5A
RATED POWER
90W
102W
108W
RIPPLE & NOISE
100mVp-p
120mVp-p
150mVp-p
DC VOLTAGE ADJ. RANGE
±10%
±10%
±10%
VOLTAGE TOLERANCE
±3%
±2%
±1%
LINE REGULATION
±0.5%
±0.5%
±0.5%
LOAD REGULATION
±2%
±1%
±0.5%
SETUP, RISE, HOLD TIME
800ms,30ms,55ms/230VAC(full load)
INPUT
VOLTAGE RANGE
100~240VAC ,127~373VDC(Withstand 300VAC surge input for 5 second)
FREQUENCY RANGE
47~63Hz
AC CURRENT
1.9A/115VAC 1.2A/230VAC
EFFICIENCY
86%
88%
90%
INRUSH CURRENT
Cold start 50A/230VAC
LEAKAGE CURRENT
<0.75mA/240VAC
PROTECTION
OVER LOAD
Rated output power110%~150% Start overload protection
Protection type:hiccup mode,auto-recovery after fault condition is removed
OVER VOLTAGE
Rated output power115%~135% Start over voltage protection
Protection type:cut off the output,auto-recovery after fault condition is removed
ENVIRONMENT
WORKING TEMPERATURE
-30℃~+70℃(Please refer to"derating curve")
WORKING HUMIDITY
20%~90%RH Non-condensing
STORAGE TEMP, HUMIDITY
-40℃~+85℃;10%~95%RH Non-condensing
WITHSTAND VIBRATION
10~500Hz,3G 10min./1Cycle,Period for 60min,Each axes
SAFETY
WITHSTAND VOLTAGE
I/P-O/P:3KVAC I/P-FG:2KVAC O/P-FG:1.25KVAC
ISOLATION RESISTANCE
I/P-O/P, I/P-FG, O/P-FG:100M Ohms/500VDC/25℃/70%RH
FIT STANDARD
SAFETY STANDARD
Compliance to UL60950-1,TUV EN60950-1,GB4973
EMC STANDARD
Compliance to EN55022(CISPR22)Class B,GB9254 Class B,EN55014,EN61000-3-2,3
EMC IMMUNITY
Compliance to EN61000-4-2,3,4,5,6,8,11, EN55024,EN61000-6-1
OTHERS
DIMENSION
129*97*30(L*W*H)
WEIGHT
0.34kg
MTBF
≥705K hrs min. MIL-HDBK-217F(25℃)
NOTE
1. All parameters NOT specially mentioned are measured at 230VAC input, rated load and 25℃ of ambient temperature.
2. Ripple & noise are measured at 20MHz of bandwidth by using a 12" twisted pair-wire terminated with a 0.1uf & 47uf parallel capacitor.
3. Tolerance : includes set up tolerance, line regulation and load regulation.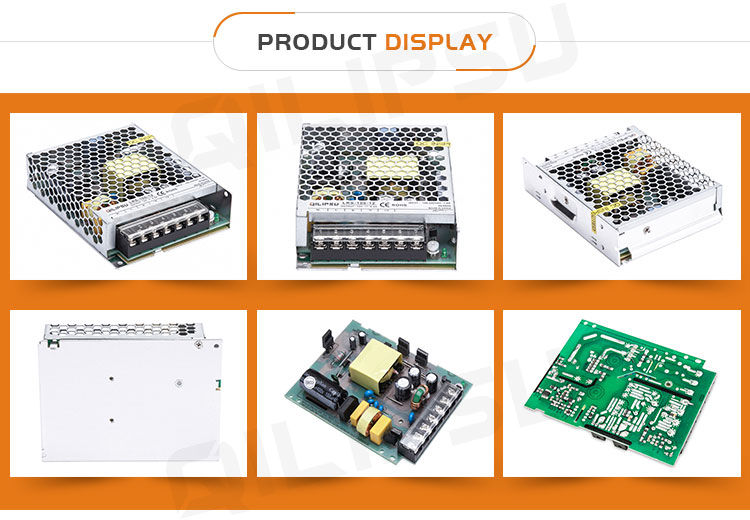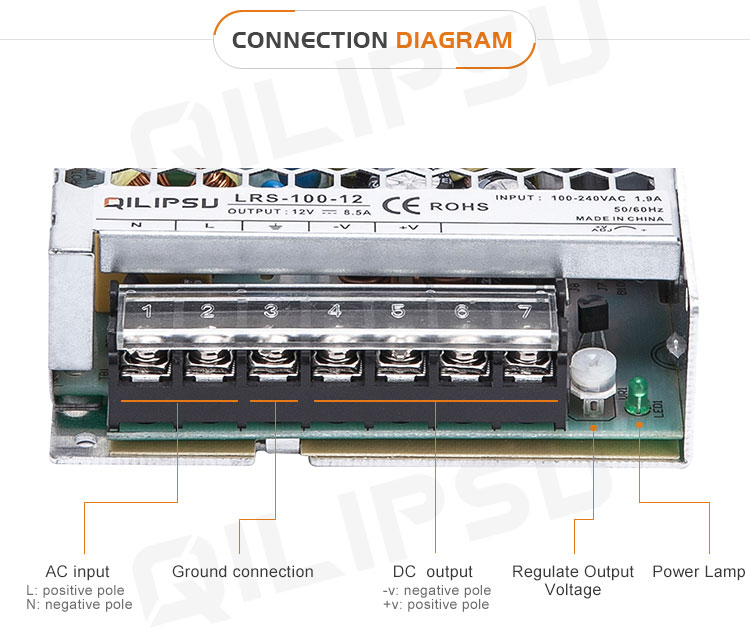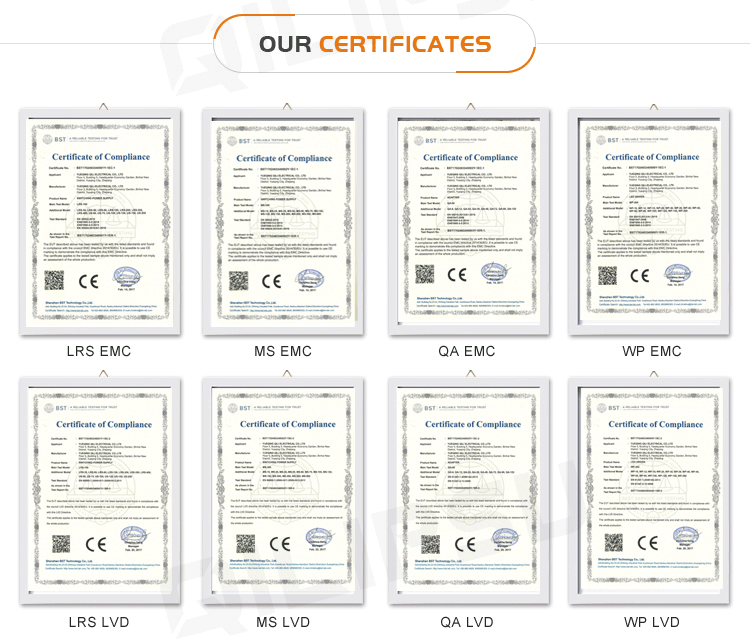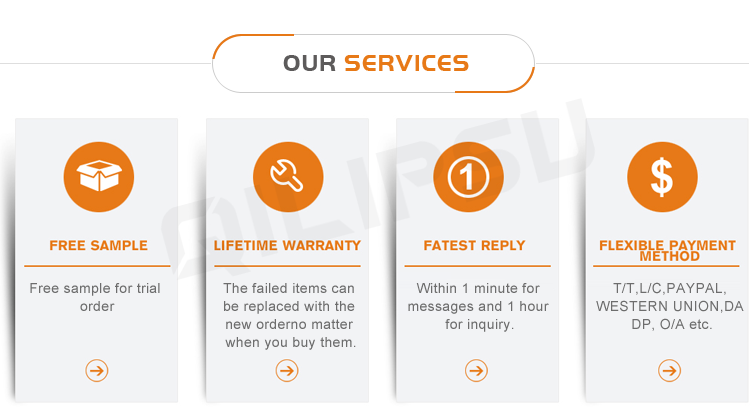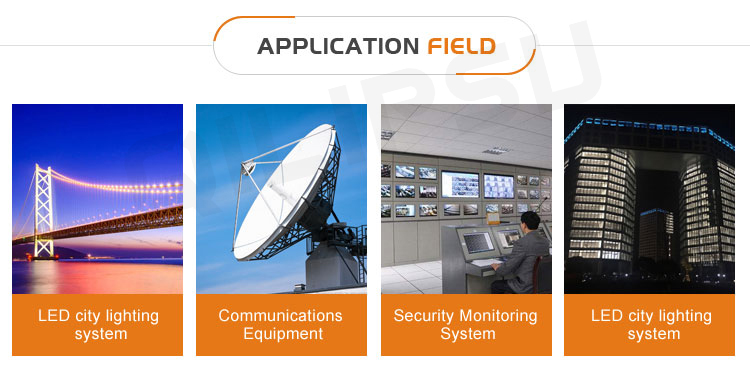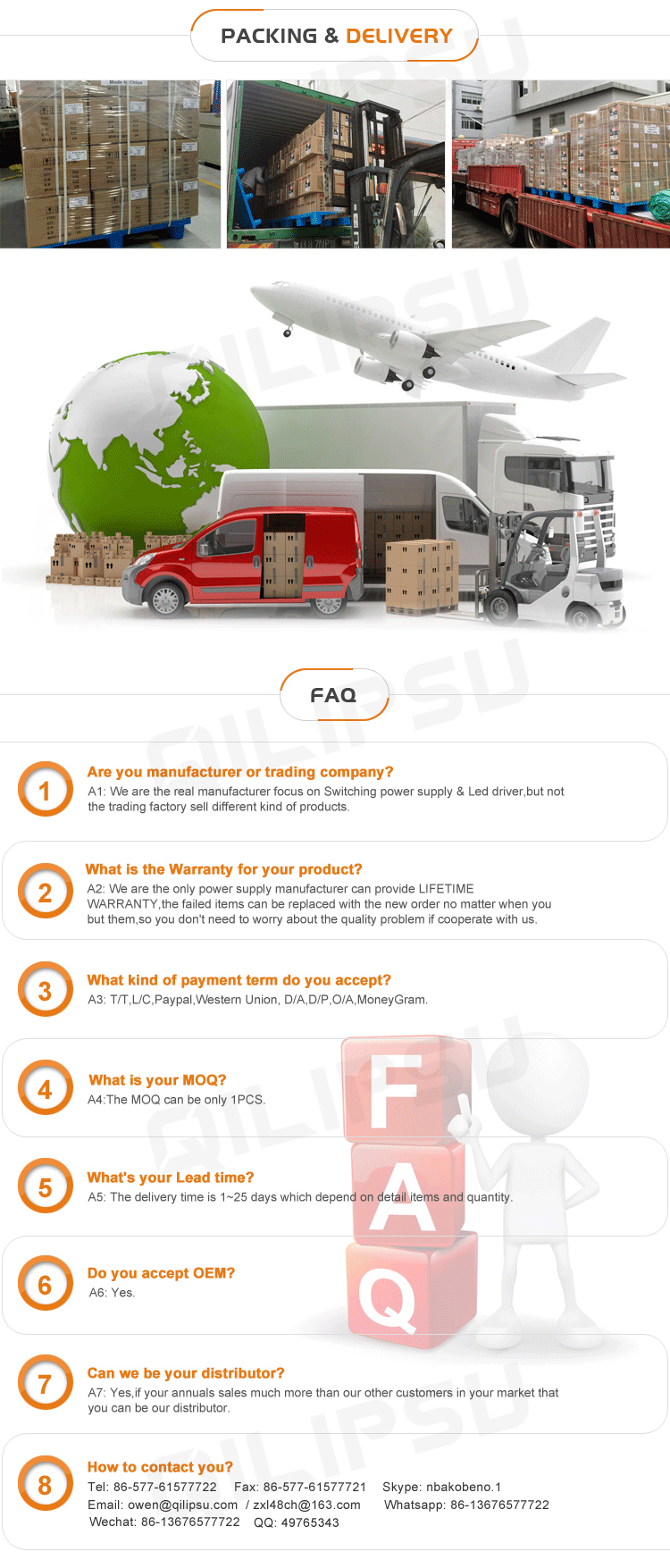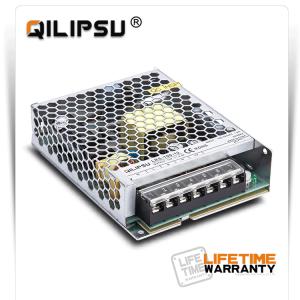 LRS-100-5 5V 18A 100W ...
LRS-100-24 24V 4.5A 100W ...