Product Catalog
Contact Us
Mobile:0086-13676577722
Tel:0086-577-61577722
Fax:0086-577-61577721
QQ:49765343
Email:OWEN@QILIPSU.COM
Skype:NBAKOBENO.1
Add:Floor 5,Building 5,Headquarter Economy Garden,Binhai New Dirstrict Chengdong Street, Yueqing Whatsaap: 86-13676577722 Wechat: 86-13676577722
What is Withstand Voltage?How to measure it?
Ans:
Indicates Hi-Pot Test or Electric Strength Test. The input should be shorted together as well as the output before test. The test will proceed under particular loop, such as I/P-O/P, I/P-FG and O/P-FG with certain high voltage value for 1 minute. (The typical leakage current is 25mA when testing with AC)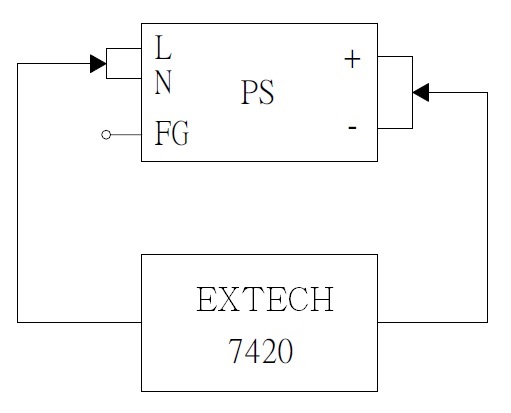 Hi-Pot Test is a way to ensure if the isolation between primary to secondary is done properly, preventing damaging to S.P.S. when facing high voltage between input and output. The test voltage should be gradually increased from 0V to preset level and remains at preset level for 60 seconds with raise time greater than 1 second. In mass production, the test period could be reduced to 1 second. If the leakage current flowing through the isolation material increases rapidly when applying test voltage, it indicates ineffectiveness of isolation (dielectricbreakdown). Corona effect/discharge or transient electrical arc is not considered as failure.
When AC test voltage is applied, Y capacitors are the main cause of leakage current. A 4.7nF capacitor can cause leakage current of 5mA. According to regulations of UL-554, the Y capacitors should be removed for Hi-Pot test, which is not practical for mass production. The only solution is to increase the leakage current setting, typically 25mA, of test instrument. Presently, the criteria of leakage current are not defined in safety regulations.
According to regulations of IEC60950-1, DC test voltage can be substituted when there are bridging capacitors coupled between primary and econdary circuits, so as to solve the problem of leakage current.